This article was first published on the website and the print version in the Kulturaustausch on the end of March 2022.
Activists from seven neighboring countries of Russia and Ukraine share their views on the Russian invasion in Ukraine.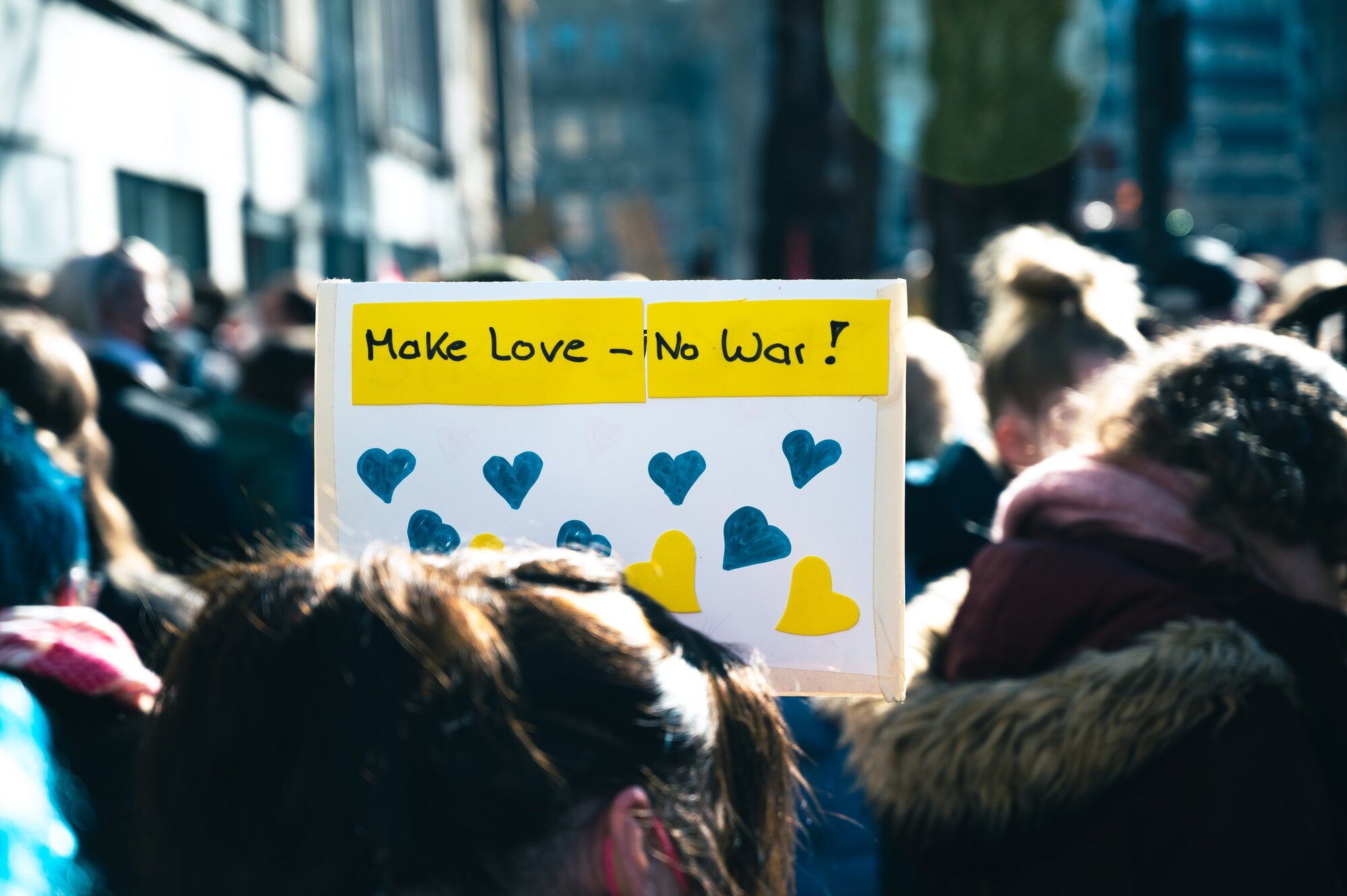 By Ismayil Fataliyev in Azerbaijan
"We must support the Ukrainians," says a Baku resident who has brought food and other essentials to the Ukrainian embassy in the Azerbaijani capital. "The occupiers are killing ordinary people."

The donation and fundraising campaign emerged from a rally outside the embassy on February 27. Participants chanted, "No to war! Ukrainian people, the Azerbaijanis are with you!"; "Putin, get out!"; "Russia without Putin!" and "This is not the war of the Russian people; this is Putin's war." It was a rare event in a country with a poor record of freedom of assembly.

The Russian invasion of Ukraine has split Azerbaijan in two, and not just because of the dozen people of Azerbaijani origin who have so far reportedly fallen victim. On the one hand, ordinary people express overt support for the Ukrainians. On the other hand, the Azerbaijani authorities prefer to stay silent, expressing their assistance either covertly or symbolically.
One example of such covert support: SOCAR (the Azerbaijani state-run oil company) which owns many petrol stations in Ukraine offered ambulances, fire engines and other social service-oriented vehicles free petrol. And the symbolic support: the Flame Towers, three glass buildings considered Baku's main landmark, have been illuminated in the colours of the Ukrainian flag. The government has also sent humanitarian aid.

Most people don't think it's enough, given the historic ties between the two peoples. Ukraine stood solidly with Azerbaijan in its 2020 war against Armenia over their disputed Nagorno-Karabakh region, upholding Azerbaijan's territorial integrity.

"The situation in and around Ukraine is a matter of serious concern," was all the Azerbaijani foreign ministry would say, leading to criticism from opposition party leaders. Musavat Party Leader Arif Hajili warns that if Russia succeeds in this war, "the post-Soviet region, including Georgia and Azerbaijan, will come next."
The cautious stance of the Azerbaijani authorities could be due to the well-being of hundreds of thousands of Azerbaijanis living and working in Russia - and the remittances they send home. This would be the perfect leverage to be used by the Kremlin in the face of any anti-Russian movement. But there are also good personal relations between Azerbaijani and Russian leaders. Most importantly, according to observers, is a declaration of cooperation between the two countries, signed on the very day Putin recognised Donetsk and Luhansk, the two eastern provinces of Ukraine, which started the war.

It is obvious that, by staying silent, Azerbaijan is trying to avoid irritating Putin's Russia. Farid Hasanov, a Baku-based journalist, says Azerbaijan could claim its official position is due to its offer to play mediator, which has been welcomed by the Ukrainian president, Volodimir Zelensky. Azerbaijan follows Turkey in this regard, except for one big difference, says Hasanov: "Turkey has openly supported Ukraine's territorial integrity."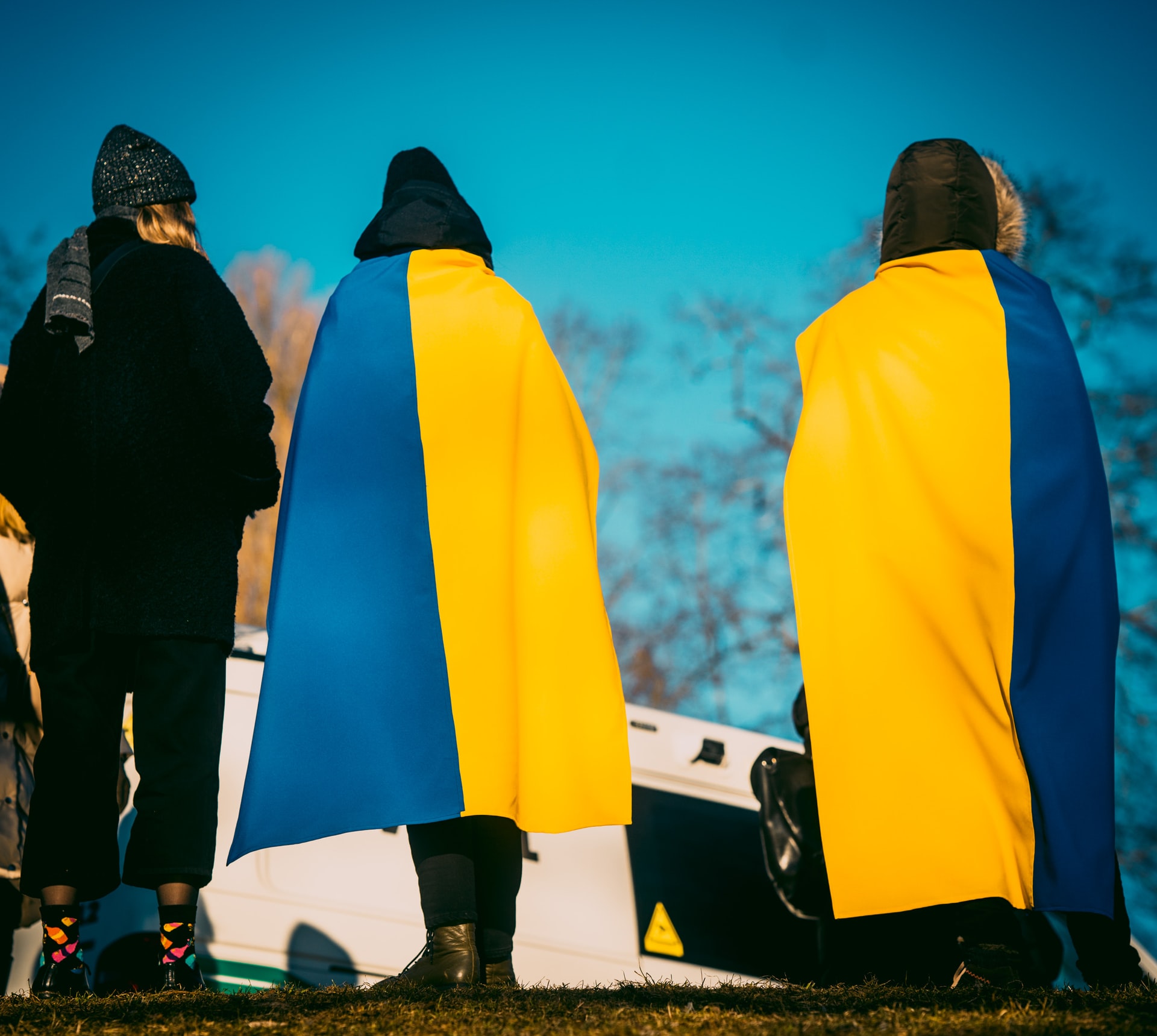 By Viktoryia Andrukovich in Lithuania
On a cold February night last year, I fled political persecution and most likely prison in Belarus in the back of an old "Ural" truck. I did not know that exactly one year later I would be helping people like me escape the war in Ukraine.

In 2020, hundreds of thousands of Belarusians rose up against Lukashenka's violent regime, and many are still behind bars. The "lucky ones" like me were able to escape and find shelter in Poland and Lithuania. Many others went to Ukraine, where they now find themselves in the middle of the war.

Now I'm based in Lithuania and involved in collecting supplies and medicines for the Ukrainian soldiers, medical workers and civilians on the frontlines, as well as assisting in the evacuation of people from there and their resettlement in Poland and Lithuania.
The reaction to the Russian invasion was immediate: thousands of people – Lithuanians, Belarusians, Poles, even Russians – took part in anti-war rallies in solidarity with Ukraine; hundreds offered their homes to refugees, including me. (At the moment, I am hosting a Ukrainian woman with a child, who hid from shelling in a Kharkiv basement for a week before being able to flee the country.)

Lithuanian cities have also changed. Vilnius is "repainted" in blue and yellow. Ukrainian flags are everywhere; the inscription "Vilnius [HEART SYMBOL] Ukraine" appears on the destination display boards of buses and stations.

The situation in Belarus is quite different. After two years of repression, torture and beatings, dissent has been suppressed and almost destroyed. More than a thousand Belarusians have been in prison for more than a year for having said 'no' to the regime.

This experience made Belarusians in exile among the first to start evacuating people from Ukraine and collecting goods and medicine for those on the front lines. Belarusian men joined the Ukrainian army to fight a common enemy, and Belarusian doctors are now rescuing wounded Ukrainian soldiers. It's our war, too - and we feel a responsibility to help in what is going on.

But in Belarus, guilt and helplessness have now been added to the already deep feelings of fear, despair and paranoia. Men are fleeing, afraid of being conscripted and sent to fight in Ukraine. Meanwhile, the border has been closed, and many European countries (including Lithuania) are suspending the issuance of visas to citizens from Belarus and Russia, as aggressor countries.

Those already conscripted have had their phones taken away. They are subject to disinformation and propaganda. both in the army and on state television. Many Belarusian conscripts, like Russian ones, are not aware of what is happening because of the information vacuum in which they find themselves.

But despite all this, thousands of Belarusians took to the streets to say 'no' to the war and show their solidarity with Ukraine in February, as well as to condemn the results of the rigged referendum (on allowing nuclear weapons on Belarusian soil) held a few days after the start of the war. According to Viasna, the Human Rights Centre, at least 908 people were detained, of which 589 were arrested. Some of them are still in prison.

My entire family, including my draft-age brother, is still in the country. We don't know what the future will look like, or what to do next. The only thing we know is that we need to continue our struggle on both sides of the border for the sake of a free Belarus and Ukraine, for the sake of security throughout Europe.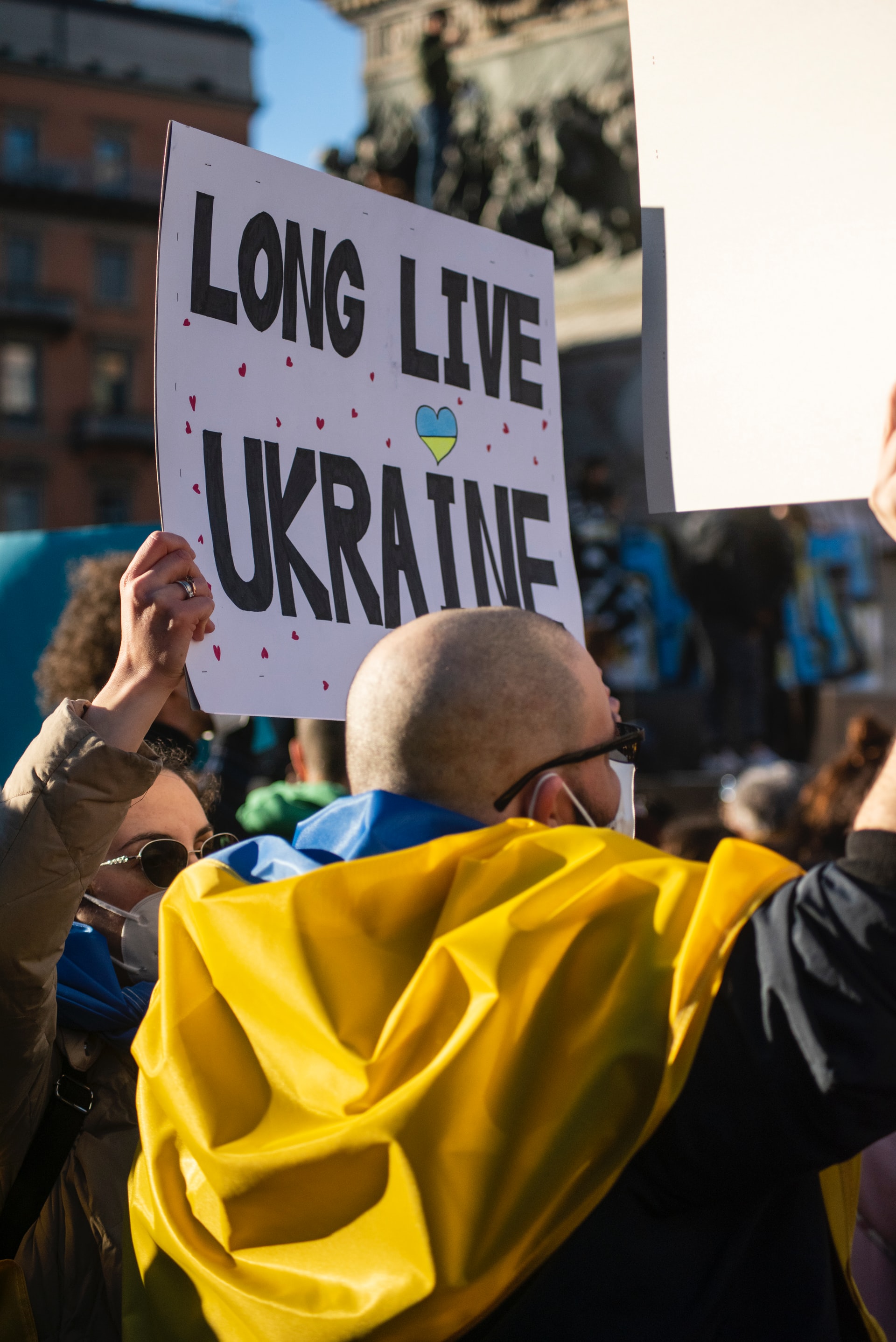 By Liliya Ten in Kyrgyzstan
"No to war"; "No to aggression"; "Hands off Ukraine": these are the slogans used during rallies in support of Ukraine in Kyrgyzstan.

There was one outside the Russian embassy in Bishkek, the capital, on February 28 while people also gathered outside the Ukrainian embassy to offer support. Arguments and fights started with several Putin supporters who approached the participants. Still, there can be little doubt that the majority of the Kyrgyz people opposes Russia's military attack, aware that the war will have economic and political implications at home.

"We came to stand against war and aggression. The war in Ukraine can become an example for other dictators in the post-Soviet territories. It can affect us, too," said one of the rally's participants.

Financial expert Azat Kendirbaev predicted further falls in the already slumping Kyrgyz som (the country's national currency) and an increase in the cost of fuel and food. "The exchange rate of the som will fall in the next weeks," said Kendirbaev. "The exchange rate of the ruble will also fall. As a result, the money of millions of migrants (who work in Russia) will turn into toilet paper."

Medical supplies are already under threat, as about 60% of all drugs are supplied from Ukraine and Russia. The government remains cautious. After the new president, Sadyr Japarov, took office, relations between the two countries cooled, but approx. one million Kyrgyz live and work in Russia. Most of them face numerous barriers to staying in the country legally.
Since the beginning of 2022, they have to pass medical examinations, including HIV tests, every three months. The Kyrgyz government promises to negotiate with Russia to find a solution to the issue and knows that such a dialogue won't be possible if Kyrgyzstan openly supports Ukraine. President Sadyr Japarov and the Ministry of Foreign Affairs have been calling on the parties to find a peaceful settlement, but the country abstained from the UN's resolution demanding that Russia withdraw its troops. "I am convinced of the need to resolve the situation by peaceful diplomatic means," said Japarov on his official Facebook page. "Human life is the most valuable thing on earth."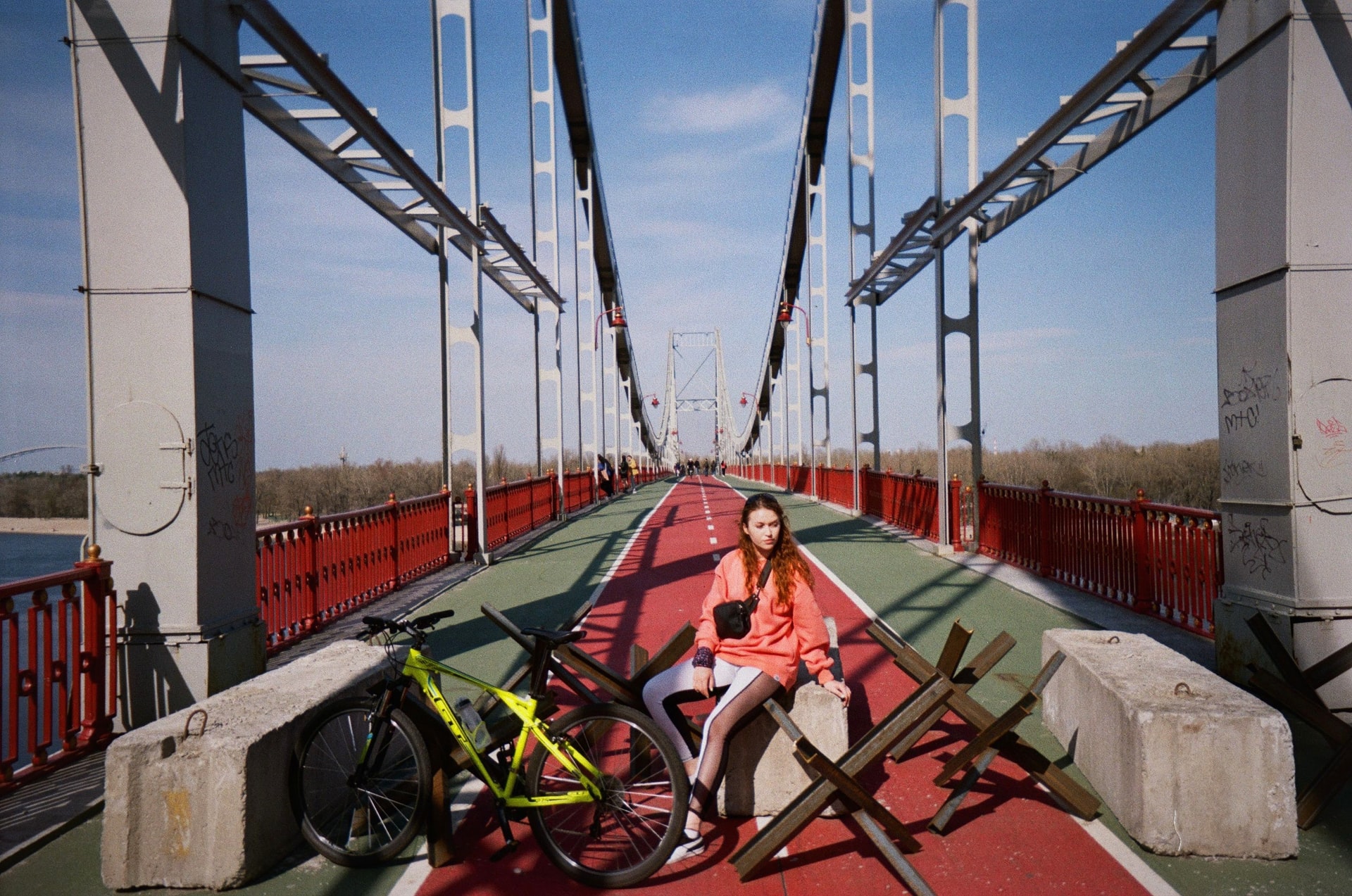 By Sandro Gvindadze in Georgia
Every day since the anti-war rallies which saw thousands take to the streets in Tbilisi, the capital of Georgia, citizens arrive in front of the parliament building to hold banners expressing their solidarity with the people of Ukraine. The protest is further fuelled by the government of Georgia refusing to impose sanctions against the Kremlin, provoking public outrage.

"I will not make any decision that will in any way harm the national interests of our country and the national interests of our people," said Prime Minister Irakli Gharibashvili. Despite closer economic ties with the EU during the last eight years, the Georgian economy is still hugely dependent on Russia. However, that argument doesn't impress protestors, for whom the war in Ukraine is a personal matter.
"By attacking Ukraine, Russia has also attacked Georgia," one of the protestors told me last Saturday. Almost 14 years ago, in August 2008, tanks stopped only 40 kilometres from our capital during the Russian-Georgian war. A couple of months later, Russia recognised the independence of South Ossetia and another breakaway region, Abkhazia. It all feels strikingly similar.

More than 50 civil organisations here have published a joint statement supporting Ukraine. Various charities and private organisations have raised around one million euros in donations, collected food, medicine and other humanitarian aid.

Nevertheless, there are voices in Georgia which still welcome the ongoing war. On March 3, in the breakaway region of South Ossetia, people gathered to support Putin's "military operation". On the same day, Georgia followed the example of Ukraine and applied to join the European Union.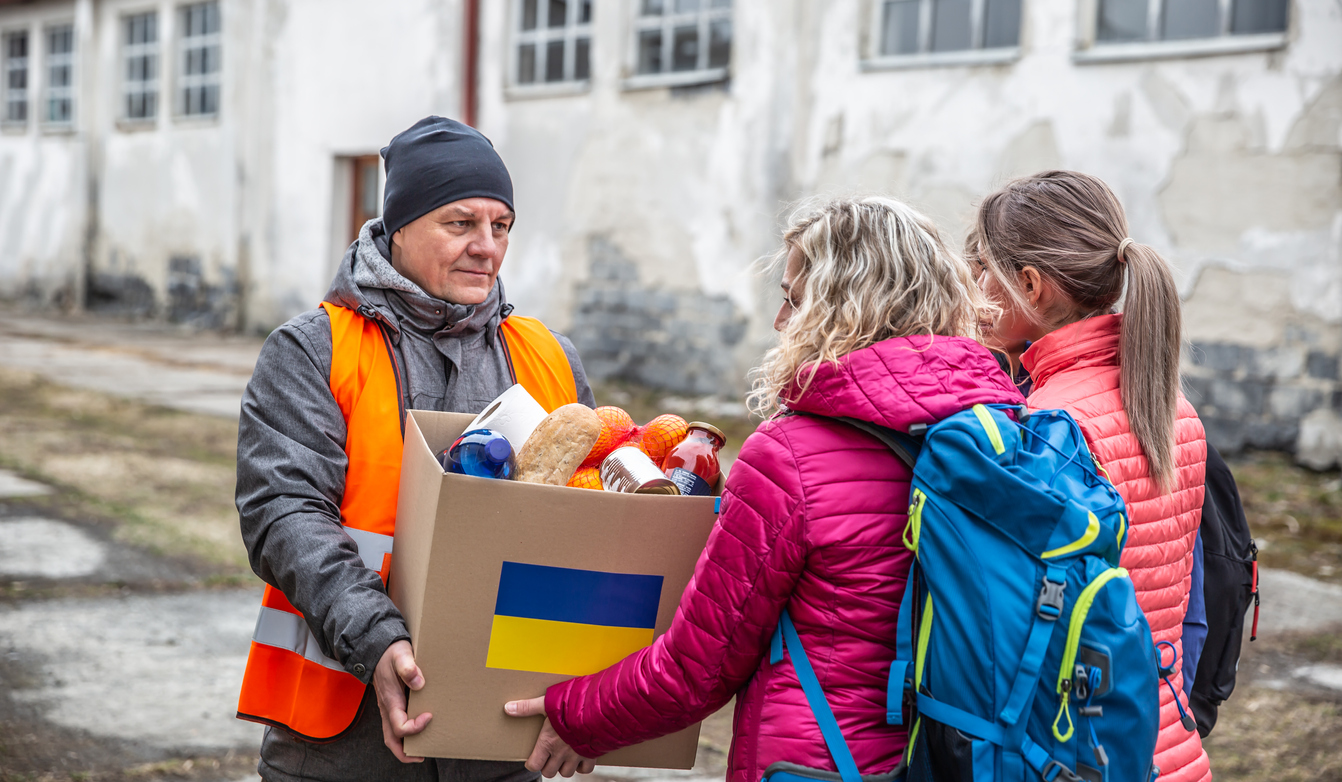 By Aigerim Seitenova in Kazakhstan
Aware of Ukraine's and Kazakhstan's shared history of being part of the Soviet Union, thousands expressed their support for Ukraine in Kazakhstan following the invasion. As in other countries, Kazakhstani citizens have been collecting aid and sending it through the Ukrainian Embassy.

At the same time, the government of Kazakhstan has been attempting to strike a balance, sending humanitarian aid while calling for dialogue. As a member of the Eurasian Economic Union and Collective Security Treaty Organisation, this makes Russia an ally in many spheres. During the United Nations General Assembly's urgent session on the Russian invasion in Ukraine, Kazakhstan abstained from voting, together with other 35 states.
This war is another reminder of the value of our independence as well as the cultural and personal independence which the majority of Kazakhstani citizens strongly desire for Ukraine, despite their government's official position.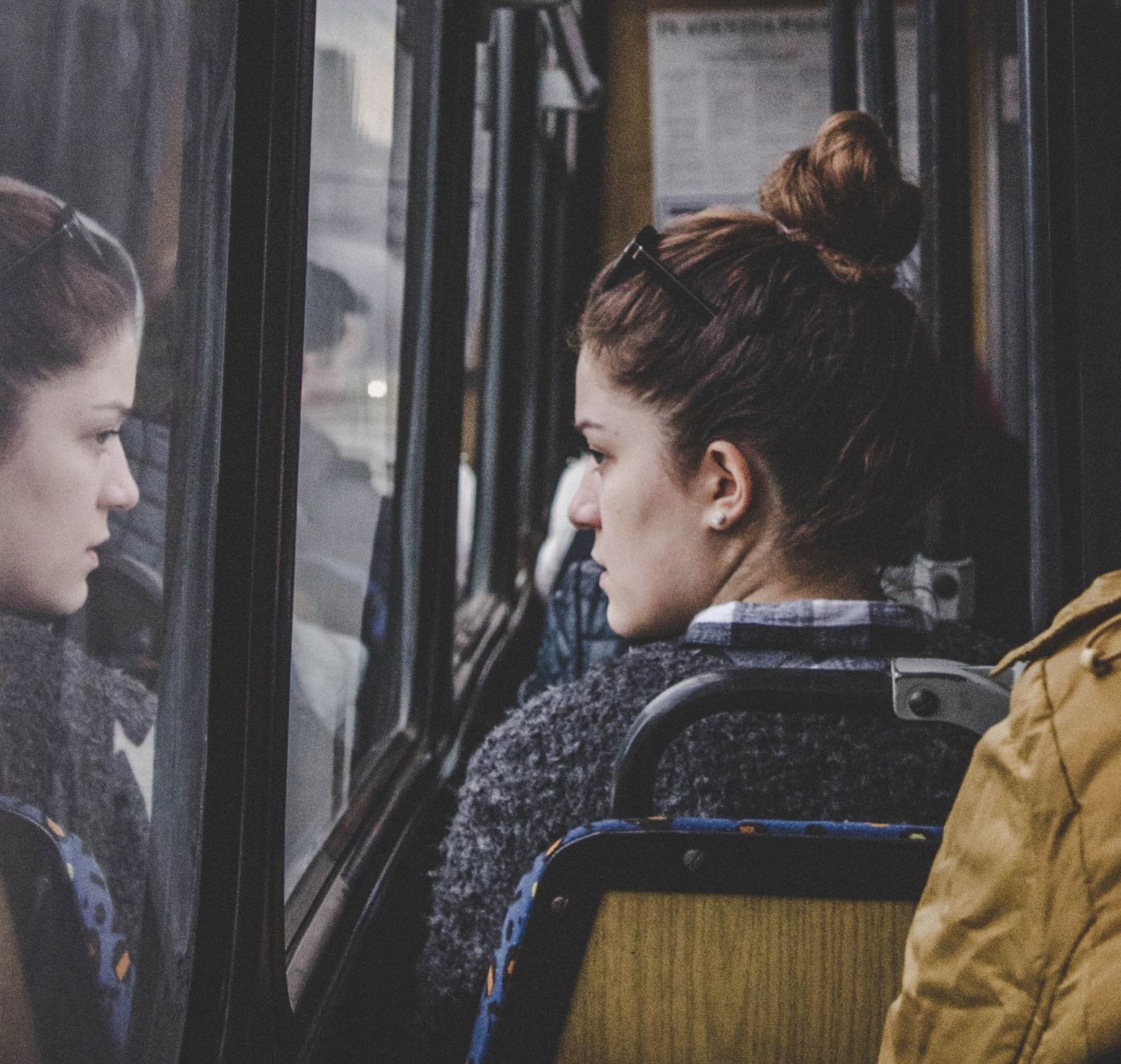 By Natalia Sergheev in Moldova
The war in Ukraine has upended life in Moldova. Although one of the poorest countries in Europe, we are hosting the largest number of Ukrainian refugees per capita. At least 362,000 refugees from Ukraine have sought safety here. Most are in transit, seeking asylum in EU countries. But some are staying, looking for odd jobs, a new home, schools for their children.

To help them rebuild their lives and show support, Moldovans are organising fundraisers, concerts, and protests. The traditional feminist march on International Women's Day was dedicated to peace and solidarity with Ukraine. However, the ever-increasing wave of refugees from Ukraine is raising concerns that the volunteers might not be able to sustain the same level of involvement in the long run.

The crisis may be the biggest test yet for the pro-European government led by President Maia Sandu. Millions of euros in EU aid have been promised to Moldova, as recognition for the efforts of citizens, NGOs, and local authorities in the refugee crisis. But experts are worried this might not be enough to alleviate the pressure on the country's economic and social security systems, already hit by the pandemic.

The majority of Moldovans believe Russia is the aggressor in Ukraine, despite the efforts of the pro-Putin propaganda machine that is still operational in local media. Pro-Russian politicians in Moldova have fallen silent or been vague in their descriptions of events in Ukraine.
But there remain strong signs of the existence of people who side with the Kremlin's version of events. Media experts have pointed to the rise of social media campaigns with anti-refugee sentiments, in which they are portrayed as rude, ungrateful, and opportunist. In Chişinău, graffiti with the letters "Z" and "V" are popping up – the newly minted pro-war symbols.

Together with Ukraine, Moldova and Georgia signed the application for EU membership. This decision has driven yet another wedge into the relations between Chişinău and Tiraspol, the capital of the separatist Transnistrian region which already has a Russian military presence. Transnistria, a sliver of territory between Moldova and Ukraine, has demanded recognition of its independence, sparking concerns that a conflict which has been "frozen" for the last 30 years might enter into a new phase.
Recently, in an unprecedented show of support, the Council of Europe designated Moldova's breakaway region 'occupied territory' as opposed to territory 'under the effective control of the Russian Federation', sparking criticism from the pro-Russian opposition politicians.

Transnistria is isolated, but now Moldovans are keeping their eyes on Odessa, the Ukrainian city where so many Moldovans saw the sea for the first time. There is concern that Russian forces want to open a land corridor to Transnistria. If so, Ukrainian resistance might hold the key to Moldova's future.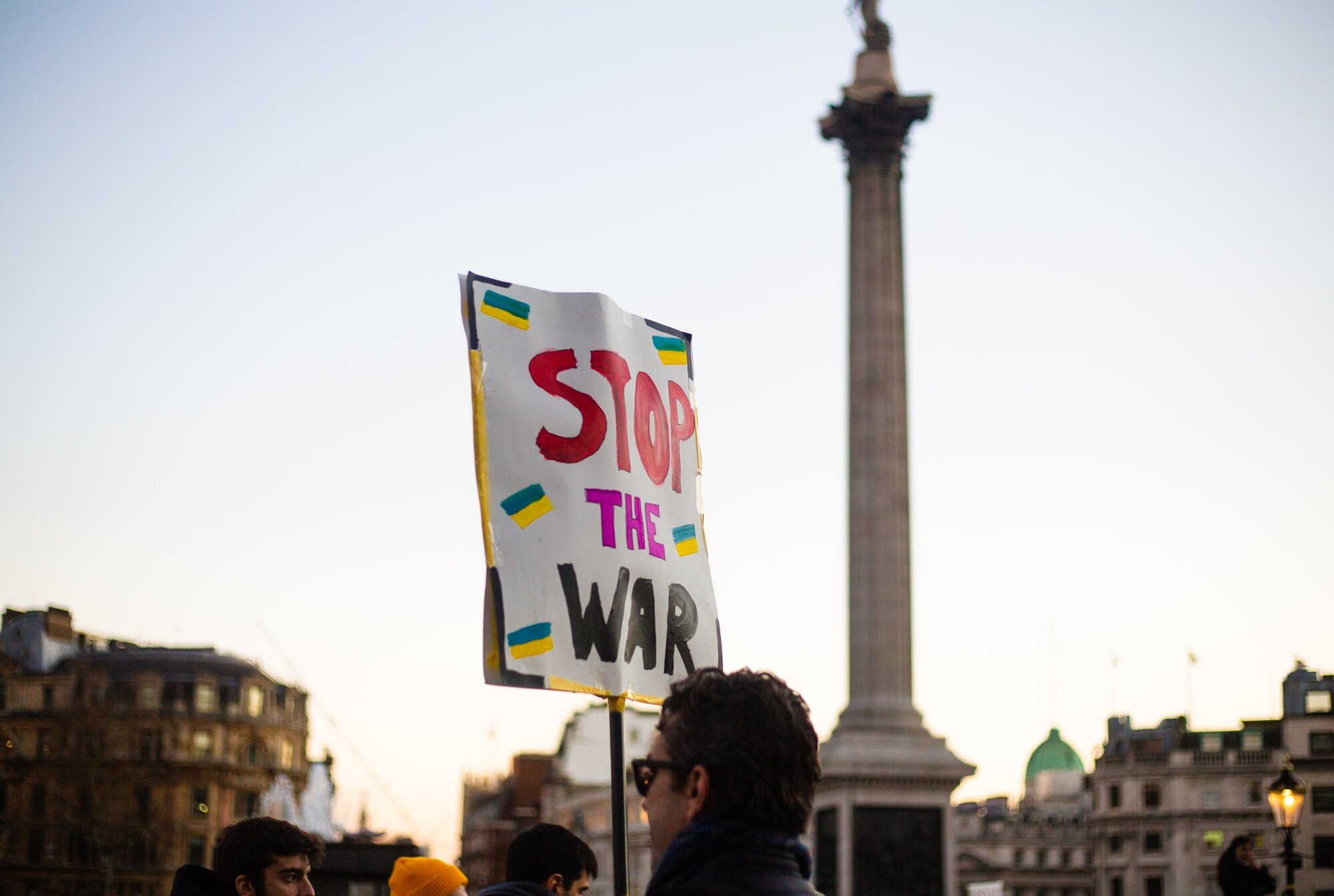 By Ani Tovmasyan in Armenia
There is a huge Armenian diaspora living in both Ukraine and Russia, and many Armenians have relatives directly affected by the conflict. It is almost impossible to find anyone who would speak in favour of solving problems by using force, due to the devastating human suffering caused by the armed conflict in the disputed region between Armenia and Azerbaijan, Nagorny Karabakh.

The 44-day war in Nagorny Karabakh in 2020 left the authorities in Armenia very vulnerable and so it is against this backdrop that public perspectives should be judged. Economically, Armenians are heavily reliant on Russia as well as the remittances from relatives working there. It is only Russia's peacekeeping force that provides security guarantees for Armenians living in Nagorny Karabakh.
Armenians fear that all possible outcomes in Ukraine will have negative consequences and lead to a possible escalation in Nagorny Karabakh. This provides Armenian authorities with little room to publicly condemn the use of force in Ukraine.

One part of society has turned to criticising the West's democratic countries for their ignorance and inaction during the Nagorny Karabakh war, which could have been stopped earlier. Careless statements from Ukrainian officials expressing support for Azerbaijan in 2020 went down very badly in Armenia.

However, there have been voices actively opposing Russia's actions and supporting Ukrainian people's aspirations for an independent country, free to choose its geopolitical and cultural partners. Further escalation and war atrocities change public opinion every day, making these voices more vocal.

The main view in Armenia though, borne of grim experience, is that war never brings glory or gains to any side; it only brings destruction, the loss of innocent lives and an intense pain that even long years will not cure.